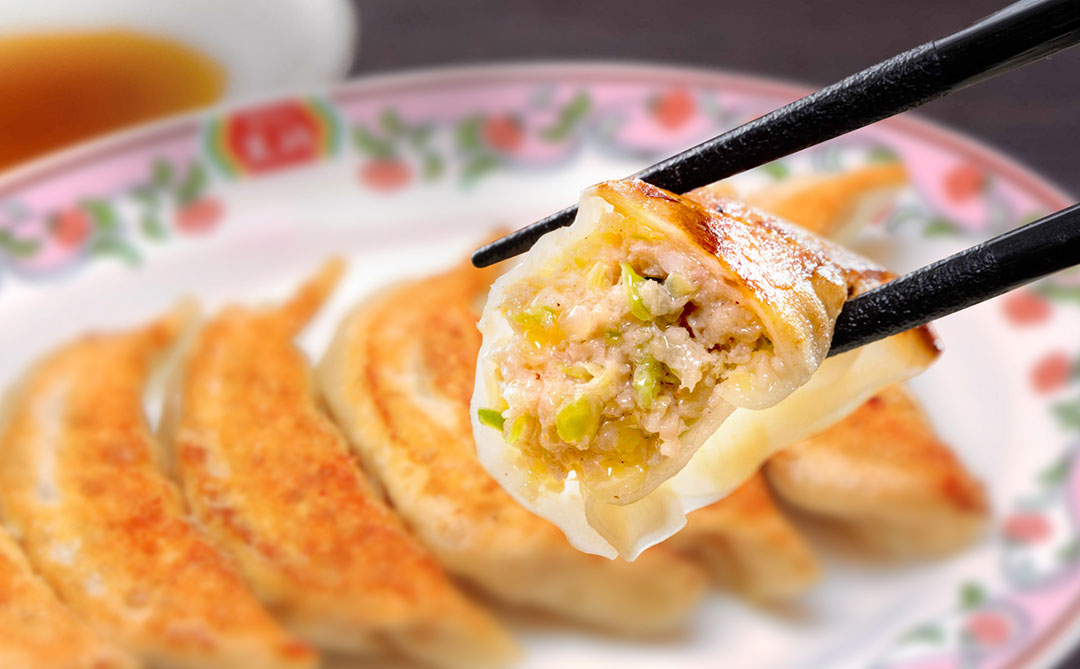 The king of popular Chinese food chains continually loved
by the Japanese
Gyoza OHSHO is a leading restaurant chain brand approaching a half century in business since its founding. We are proud to have over 700 stores throughout Japan today. Gyoza, the signature dish incorporated into our store name, boasts sales of 600 million dumplings each year.
We are particular about using Japanese ingredients as the main ingredients used in the pursuit of quality, freshness, and safety.
We will continue to focus on providing freshly cooked food handmade by professional chefs dedicated to all of our stores.
We offer the gyoza we pride ourselves on alongside a wealth of other Chinese cuisine. We look forward to our diners finding their favorite dish on our plentiful menu of items handmade with choice ingredients.
Menu by area
Hokkaido, Miyagi, Tokyo, Kanagawa, Chiba, Saitama, Gunma, Tochigi, Ibaraki, Yamanashi, Nagano, Niigata
Including the Numazu Store in Shizuoka Prefecture
Toyama, Ishikawa, Fukui, Shizuoka, Aichi, Gifu, Mie, Kyoto, Shiga, Osaka, Hyogo, Nara, Wakayama, Tokushima, Kagawa, Ehime, Kochi, Tottori, Okayama
Including the Iida Store in Nagano Prefecture
Hiroshima, Yamaguchi, Fukuoka, Saga, Nagasaki, Kumamoto, Oita